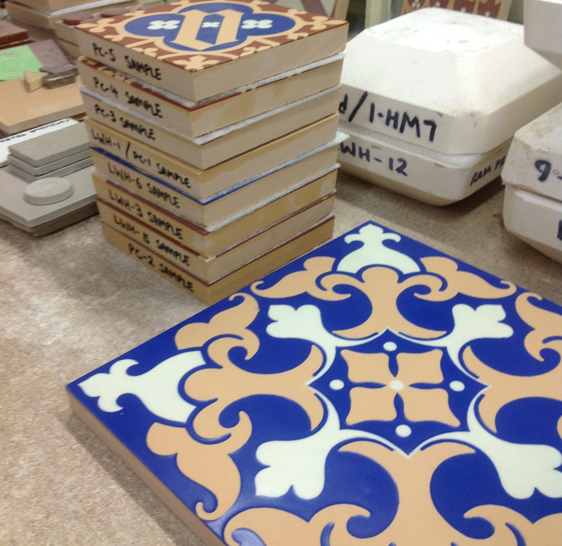 Our encaustic floor tiles are handmade, using classic techniques that haven't changed much since the medieval era. This results in hardwearing tiles that are suitable for inside and outdoor use.
We have a standard range of encaustics that are listed on the resources page. We also produce bespoke encaustics to match original patterns or to create a new unique design.
We can produce CAD layouts using your specified dimensions, for one of our standard layouts or something a bit more bespoke. Our CAD layouts are a great tool to help visualise how a layout will look in certain location, by using 3D perspective viewpoints of a room or path they also provide a highly actuate quote.
Our encaustic tiles are produced, by impressing a pattern in the unfired clay to a shallow depth using a hand carved mould. The resulting indentations are then filled with a liquid clay, or slip, of contrasting colour.
Encaustic Tiles Various Sizes